Injuries in female athletes: reframing the weaker sex narrative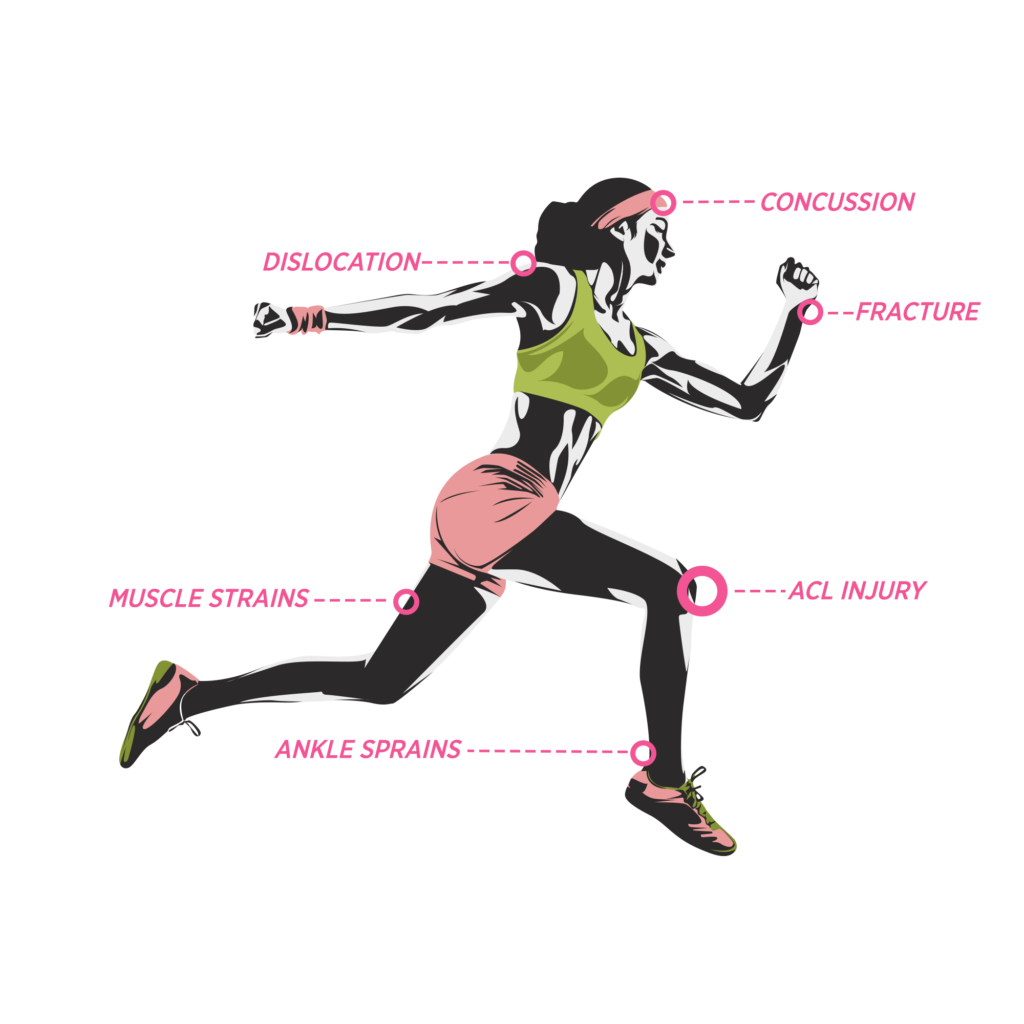 The times are changing for women's sport. Once treated as merely a curtain-raiser to the main event, women's sport has taken significant strides forward in recent years. Women's sport now boasts many professional leagues with large numbers of viewers and high marketability. As a demonstration of the appeal of women's sports, an incredible 1.12 billion people watched the most recent women's soccer world cup(1). Despite a steadily increasing number of spectators across various sports, salaries, prize money, and support services for sportswomen still substantially lag their male counterparts. The total prize money for the FIFA women's world cup in 2019 was $30 million, while the equivalent men's event in 2018 paid out $400 million(2).
Another significant disparity in male and female sportspeople is their susceptibility to injury (see figure 1). Female sports participants are more susceptible to sporting injury than males. For example, the prevalence of anterior cruciate ligament (ACL) injuries in females are 1 in 29, while in males, it is 1 in 50 – an increased risk of approximately 70%(3). The consequences of ACL injury can be tragic. The recovery and rehabilitation process is arduous and often causes younger athletes to miss critical selection opportunities or drop out altogether. An ACL injury can hasten the development of osteoarthritis and thus impact the long-term functionality of an athlete. Therefore, females carry a disproportionate life-long injury burden compared to males.
Full article available at https://www.sportsinjurybulletin.com/injuries-in-female-athletes-reframing-the-weaker-sex-narrative/